Values passed
on with passion
Passing on butchery know-how and French tradition are both inherent in the very history of our Group; they are present in everything we do and have been key to us for generations.
Know-how
at the core of our performance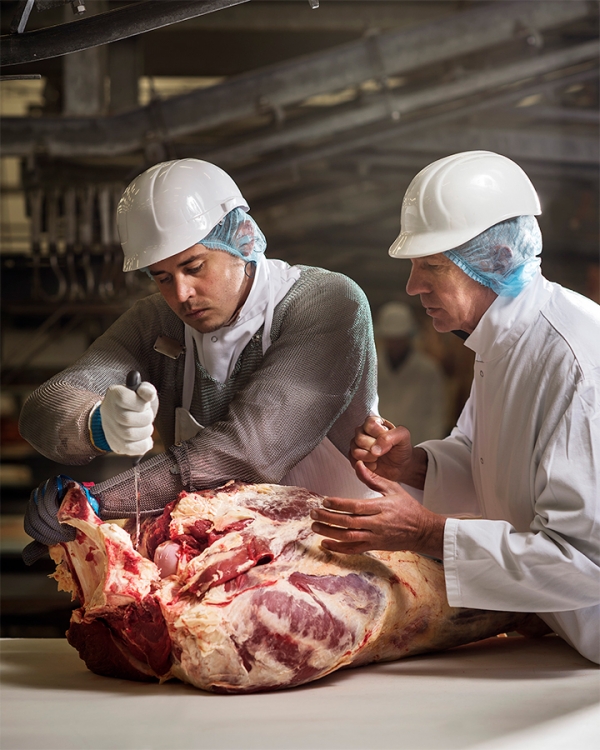 A FRENCH TRADITION
To be a butcher is to bring out the best in meat.
Many are the actions that allow us to make a piece of meat exceptional, and all of them require specific skills: a sense of precision, dexterity, confidence...
In offering meat in all its different forms, we pay tribute to the butcher tradition in France. A genuine legacy involving the eye, the hand, and the experience to choose the animals, mature the meat, and cut each piece with the care and attention it deserves.
This 'art', as we see it, does not simply happen. It is passed on. From man to man. From generation to generation. 
OUR INDUSTRIAL SUCCESS DRIVER
Like the infrastructures, machines, and all our other material investments, human expertise on a very large scale has become the signature of the BIGARD Group.
It is due to this major asset that our plants and production sites guarantee the highest degree of quality and authenticity, in terms of both the material and how it is transformed.
This is the secret of our know­how.