The Art of Meat
BIGARD Group butchers all work in full respect of the expertise that has been transferred to them, to ensure they preserve the culture of excellence.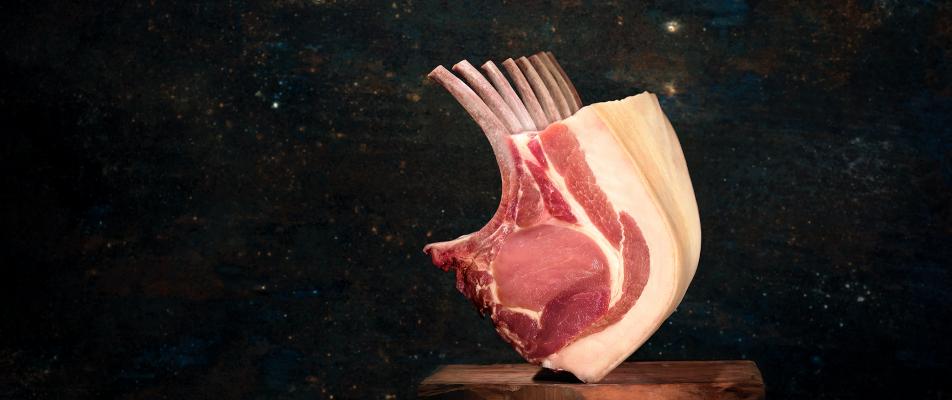 The sure gesture,
guarantee of excellence
THE SURE GESTURE, GUARANTEE OF EXCELLENCE
Although the company is a leader in modern technology, cutting and an understanding of the textures and fibres of each piece are still first and foremost a human skill that machines, regardless of how good they are, will never be able to imitate. 
THE WORK OF HIGHLY QUALIFIED PROFESSIONALS
This is why, from trimming to meat cutting, each person's role is key.
With an expert eye, the trimmer chooses the best pieces, which the cutting operator slices with extreme precision.
These experienced men and women estimate the weight of the pieces to the nearest gram.
Precious and essential expertise.  
Precision gestures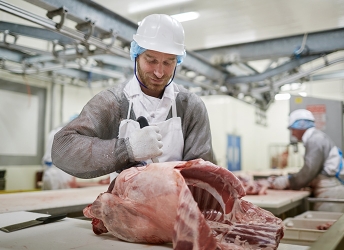 Boner
The first step. One of the most crucial too. Requiring both strength and precision, boning consists in separating the meat from the quarters.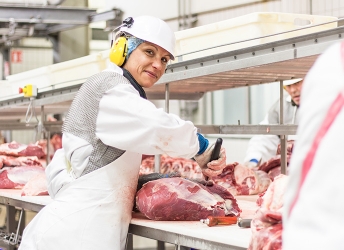 Trimmer
Prepares the muscles, removes nerves and fat... Calls for great skill and flawless accuracy.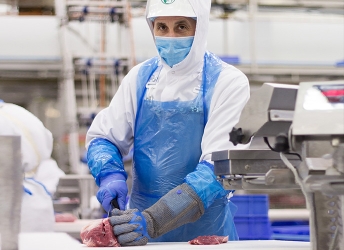 Meat cutter
A true 'artist', this person slices the pieces, giving them their final shape: roast, tournedos, steak... 
Beef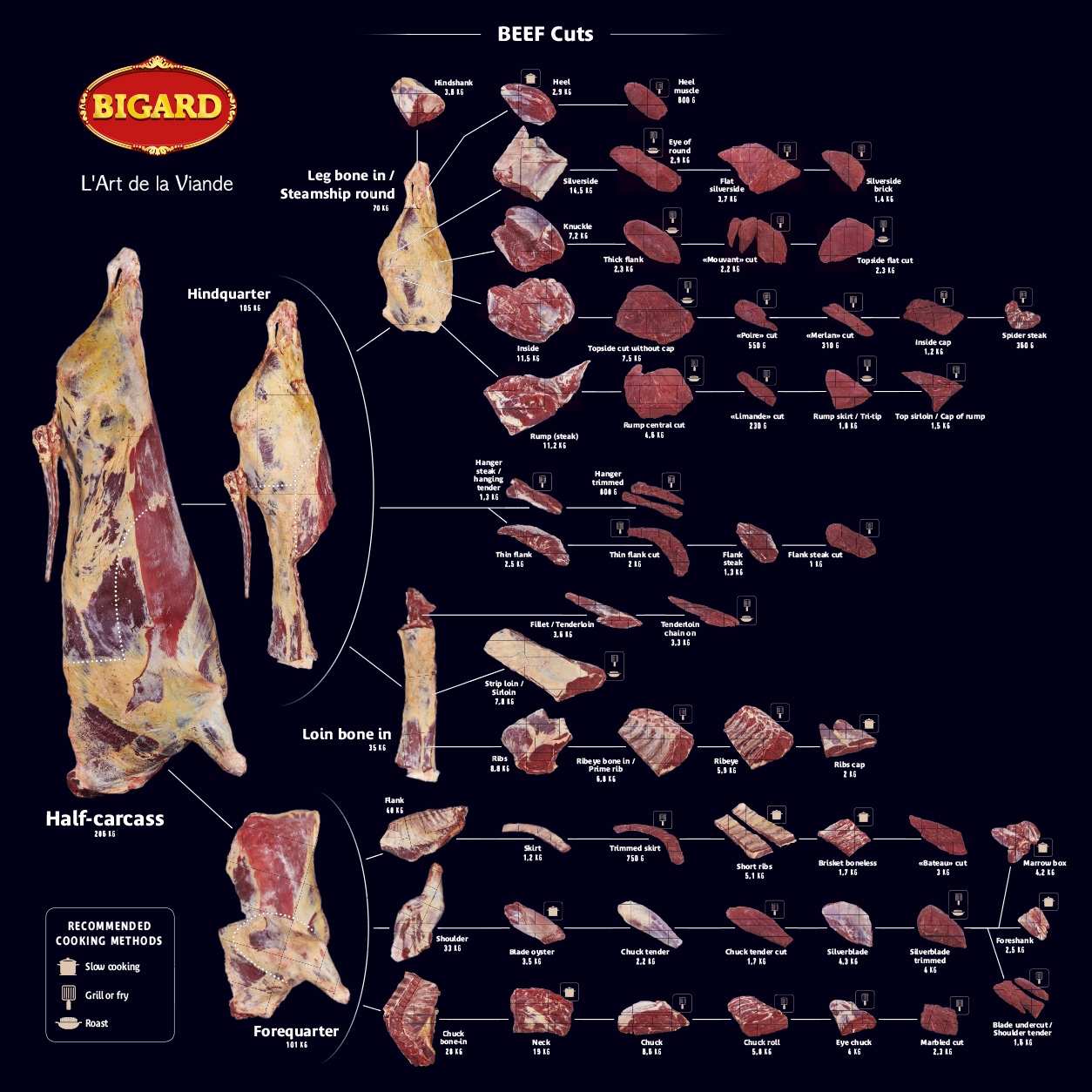 Pork