Carcasses and muscles
The GROUP's 2,000 butchers prepare meat bespoke for all of our clients.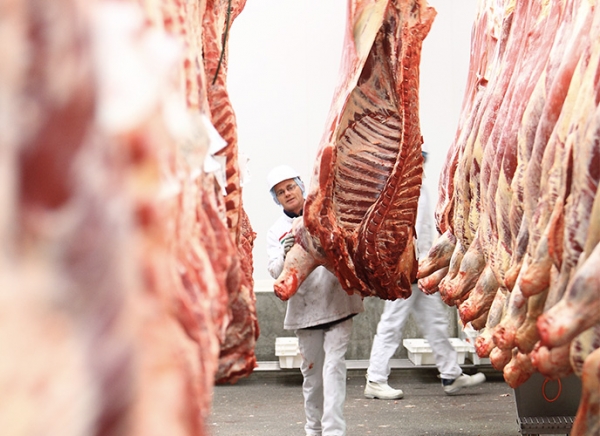 Our recognised know-how, the performance of our numerous industrial tools and our logistics allows us to meet all customer requests for cut beef, pork, veal and lamb.
Our 2,000 butchers cut, bone, trim, portion and package meat as required to send it to our clients in the form of whole carcasses, quarters or specific muscles.
This allows us to offer our highly diversified clientèle a tailored service: export, restaurants, larger and smaller distribution outlets and artisanal butchers.