The taste
for innovation
Innovation is one of the pillars the Group is built on.
Create the element of surprise in each bite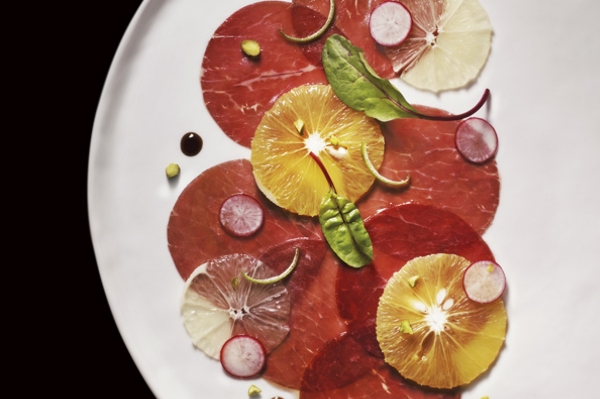 ENDLESS INNOVATION
Innovation is one of the pillars the Group is built on.
It is the focus of the marketing and R&D teams, which adapt to different modes of consumption and continually offer new products as well as product reissues.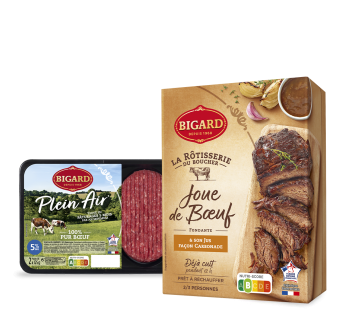 BIGARD
With the invention of 'butcher style' beef mince, break-­apart trays, and the launch of carpaccios with original recipes, BIGARD continues to surprise consumers.
Most recently, the brand has stepped up creativity in the mince family with its 'hachés Plein Air' from animals that were raised in pastures for a minimum of 5 months, Mon Haché Boucher with its brand-­new traditional mincing technique, and the Sélection range of breeds and muscles: Rumsteck and Basse côte.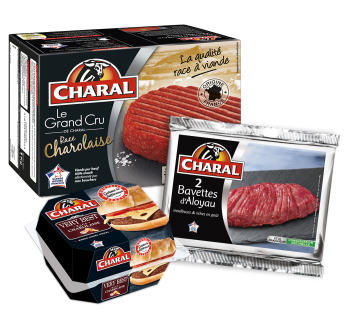 CHARAL
In 1986 CHARAL revolutionised the market with a unique packaging innovation, Hebdopack®, a vacuum­-seal process that protects the meat and provides 100% natural long­-duration storage.
The brand has continued to innovate since, with the creation of Extra Moelleux, sauces, a range of microwaveable burgers, and more recently empanadas.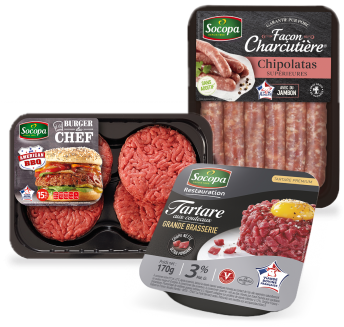 SOCOPA
Yet further examples of our creativity are SOCOPA's range of minced meat brochettes, Plein Grill, which is unique on the market, and its ranges of marinated meats.
With the launch of wide arrays of burger minces and ready­-prepared beef tartars, the brand has fulfilled the needs of restaurant owners and has established itself as one of the main catering service providers in France.