High quality
standards
We aim for excellence every day, in our working methods, in traceability during the stages of production, and in the choice of our raw materials.
Flawless traceability,
quality standards, each step of the way
GLOBAL AND COMPUTERISED MONITORING
Our trade consists in dismantling the carcasses of animals that have been selected and monitored since they were bred in order to transform them into end products: pieces of packaged meat ready to be shipped to our clients.
The BIGARD Group has spent more than 20 years developing an exemplary traceability monitoring system that is entirely computerised, from animal reception through each step of the transformation chain: from slaughter, carcass cutting, boning, meat cutting, and mincing to the packaged end product.
In the age of food transparency and safety, the label on the packaged end product reflects an unparalleled level of precision in the food industry.
MAXIMUM SAFETY
Beef is the most traced food product : at birth, each calf is given an identification number (displayed on an earring) and a passport (parents' names, breed, birth date, husbandry farm, etc.), which, when the animal is slaughtered, are transformed into a bar code containing the batch number and all information about each piece of meat in the plant :­ identification number, slaughter date, slaughter number, conformation, fattening rate and weight.
This bar code appears on each piece of the cut carcass straight through to the packaging.
This ensures comprehensive identification and allows us to trace all the way back to the bovine cattle farm if needed.
We use this same traceability system for pigs and sheep, starting at the farm level, with an animal batch number.
Expecting excellence,
our daily commitment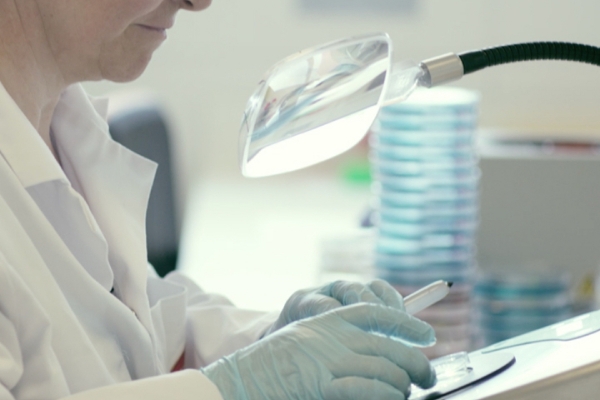 OBSESSED WITH FOOD SAFETY
For the BIGARD Group, hygiene and food safety are part of our company's DNA and are closely monitored each day by the 14,000 men and women who work for us.
Knowledgeable, trained, and assessed at every age in their career, our employees are encouraged to exchange their best practices: hygienic double-­door entrances at plants, sterilisation of cutting equipment (knives, saws, etc.), thorough premises cleaning each night.
Our quality teams ensure compliance with specifications at the plants. They inspect the raw materials and the end product in our internal laboratories using several thousand daily analyses.
Our status as a leader in the industry has allowed us to work with equipment manufacturers to develop analysis tools and reduce the time-­to-­result to less than 12 hours.
We also carry out several thousands of internal audits at our plants each year. Most of our sites are IFS certified.
Commitment to
unparalleled quality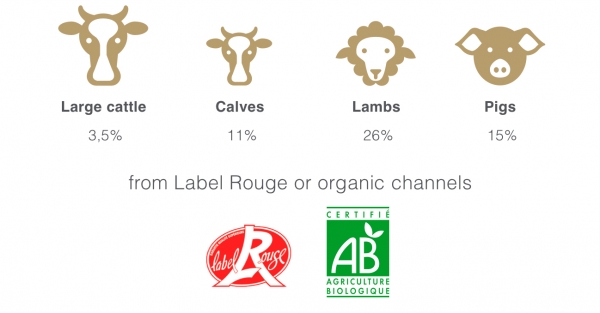 Quality is a crucial factor for consumer choice and at the heart of societal aims to eat better.
That's why the Bigard Group has always seen quality as an essential part of its strategy and ensures it is a permanent commitment for employees at all of our sites.
Aware that the quality of raw materials used plays an important role in the quality of end products, the BIGARD Group operates at the heart of every main livestock rearing region in France where it works closely with different stakeholders, particularly for animals from quality sectors that include the specifications of origin, feed and rearing conditions.